Overview
Tradition for excellence
Innovation for relevance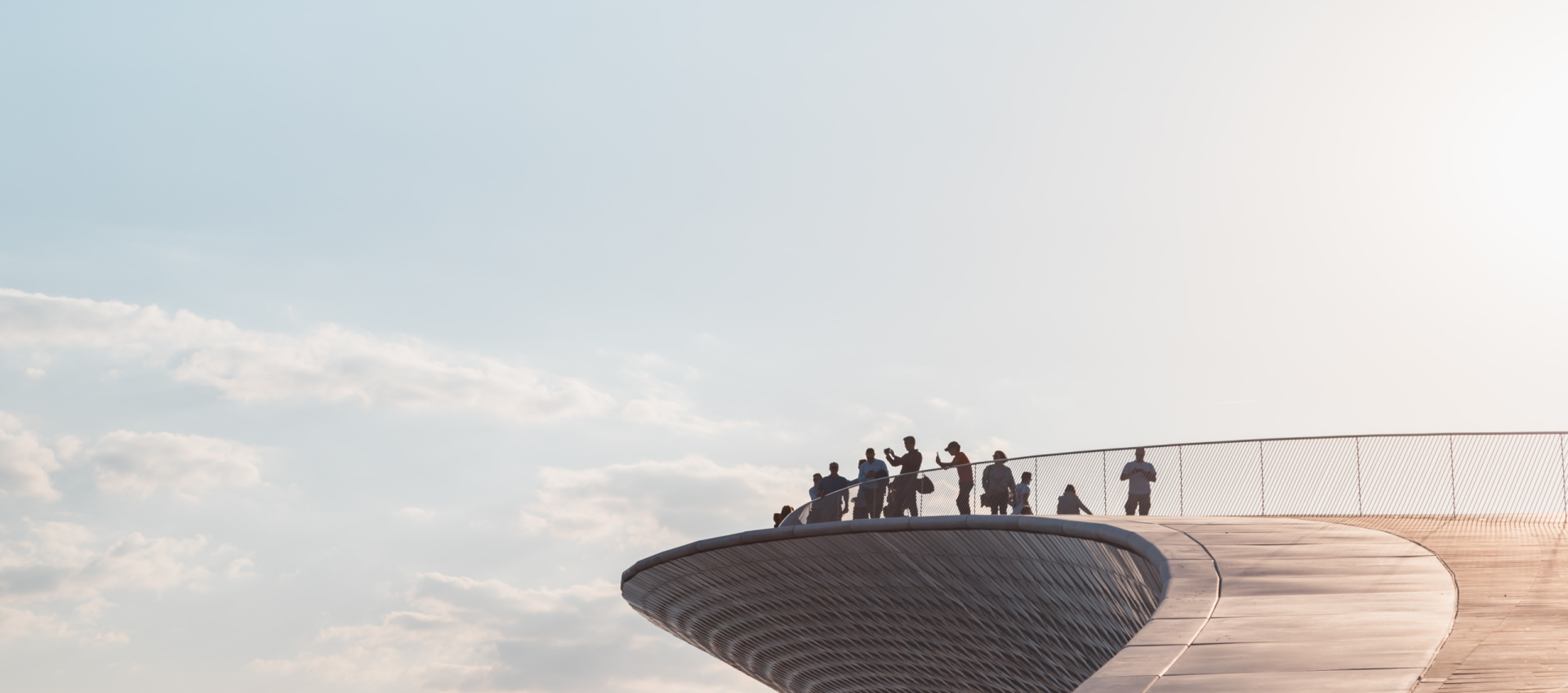 Forward College programmes combine academic excellence, with Bachelor's from LSE and King's College London, and leadership development, through real-life projects, digital training, personal development and a truly international expedition.
How are we different?
To make a difference, students now need to go beyond academic excellence and develop leadership skills that are in high demand.
Academic Excellence
Bachelor's degrees from LSE and King's College London
Individualised teaching
World-class faculty
The skills for tomorrow
Real-life projects training
Digital training
Positive leadership
Personal development
100% international
3 years in 3 countries
Co-living in our student residences
Over 30 nationalities
Our Bachelor's Programmes
Forward College offers three different levels of programmes depending on the intensity of the leadership activities. These activities always come on top of the academic Bachelor's applicants select among our six academic fields (see below).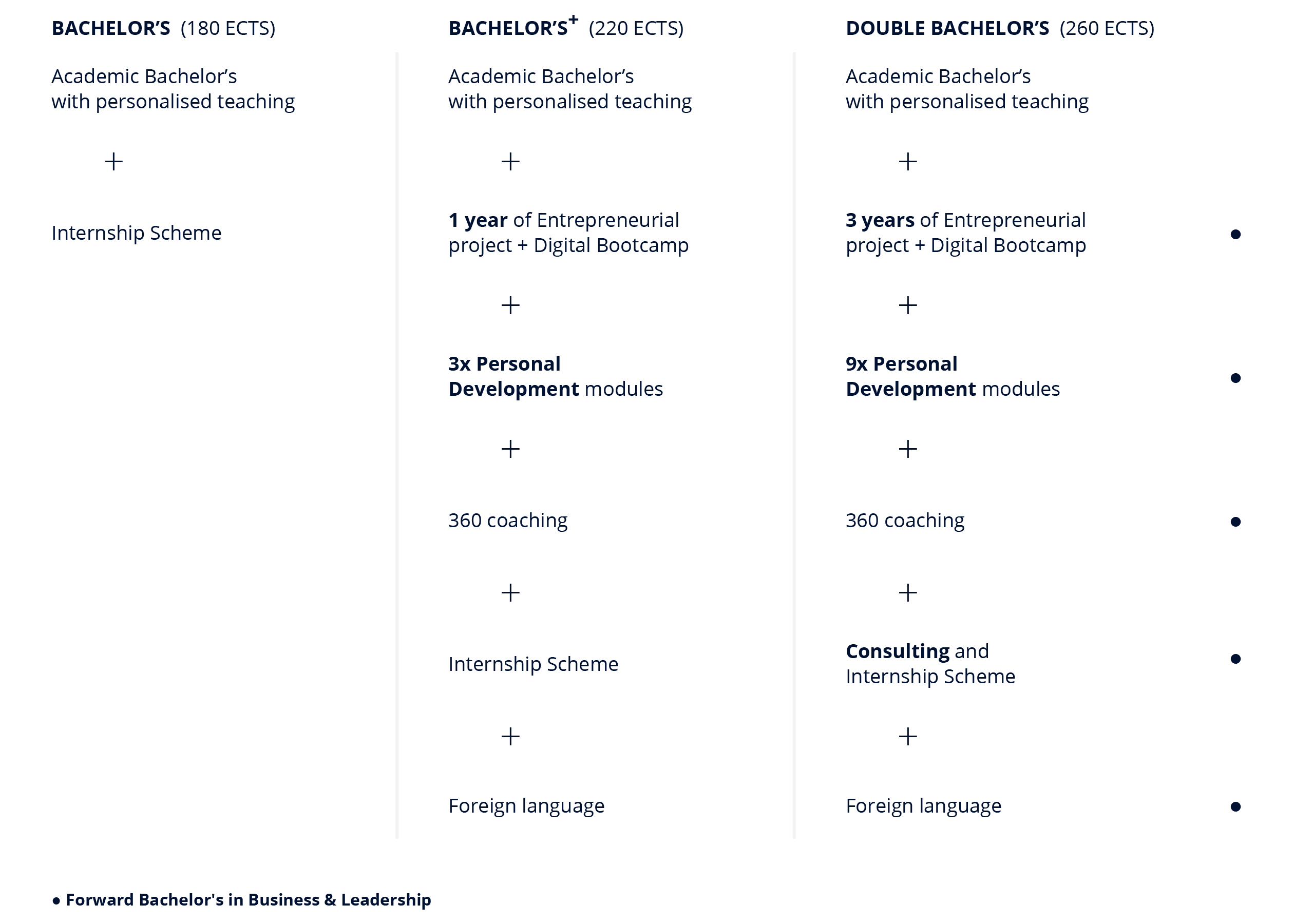 "To acquire the right skills, students need empowerment and experience"
About Forward College – The Times Higher Education
"Forward College is one of the pioneering centres that have given a twist to the university experience"
About Forward College – El Economista
"Forward College combines what corporates are looking for: a solid intellectual training with soft and digital skills."
Jean-Claude Legrand – Global Head of Human Resources L'Oreal
"Forward College brings about new talents who will be both more humane and able to leverage technology for good."
Corinne Vigreux – Co-Founder of TomTom, Founder or CODAM Coding School"
"Forward's Personal Development programme is essential. It enables students to become the best version of themselves."
Kathia D. Costa – Paulmier – Former General Manager People & Organisation CHANEL
"Students need to be much more flexible, adaptive and agile. That's why Forward College is a fantastic initiative."
Hubert Giraud – Head of HR & Transformation at CapGemini
"One of the most innovative universities is Forward College with an emphasis on leadership, management and practical team-work skills."
About Forward College – Independent Schools Magazine
"Expanding education to develop all human intelligences."
About Forward College – Challenges
"Forward College aims to train "future young leaders", aware of and able to respond to the environmental and economic challenges that result from them."
About Forward College – Studyrama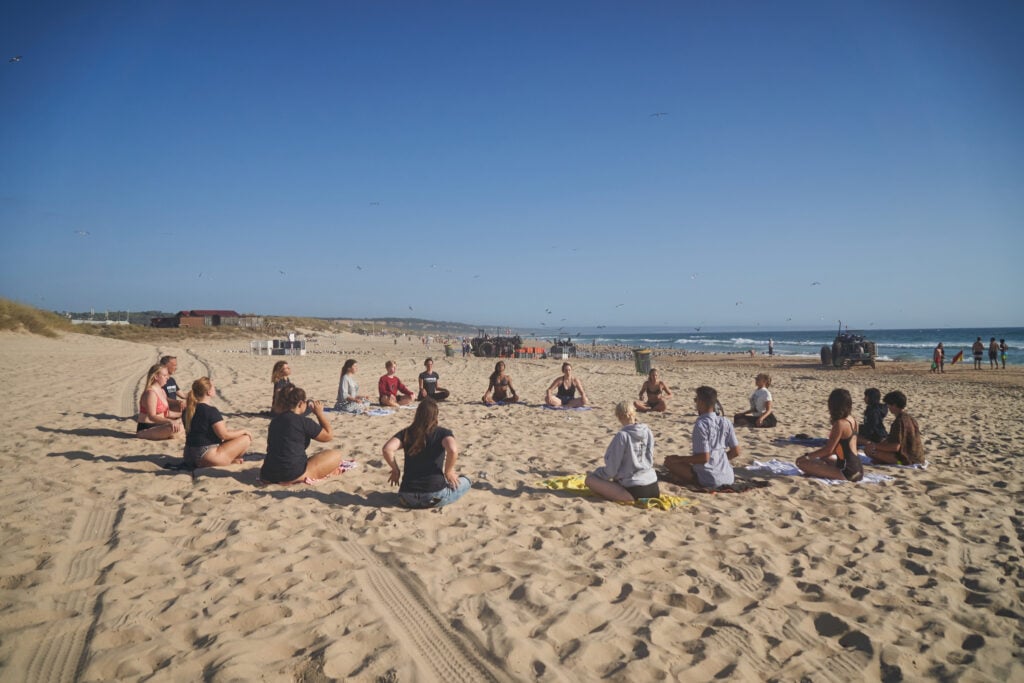 Co-living in 3 countries
Living in three countries in three years expands our students' geographic, social, cultural, and linguistic horizons.
Learn more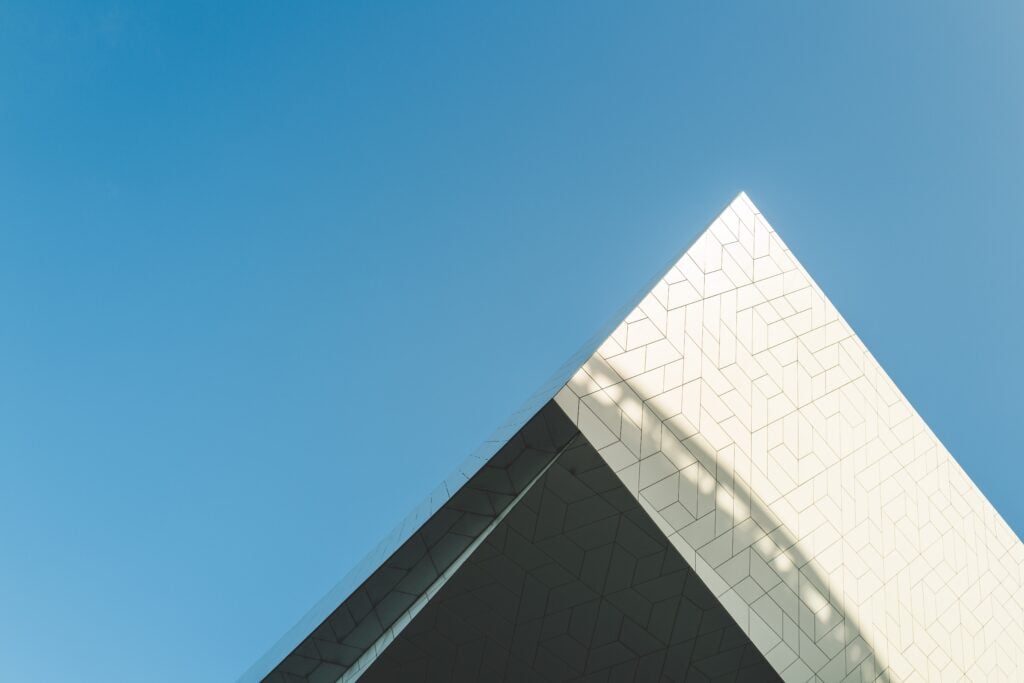 Accreditation
Forward College is a Recognised Teaching Centre of the University of London (UoL). As such, our students are also students of the University of London and will graduate from the University of London […]
Learn more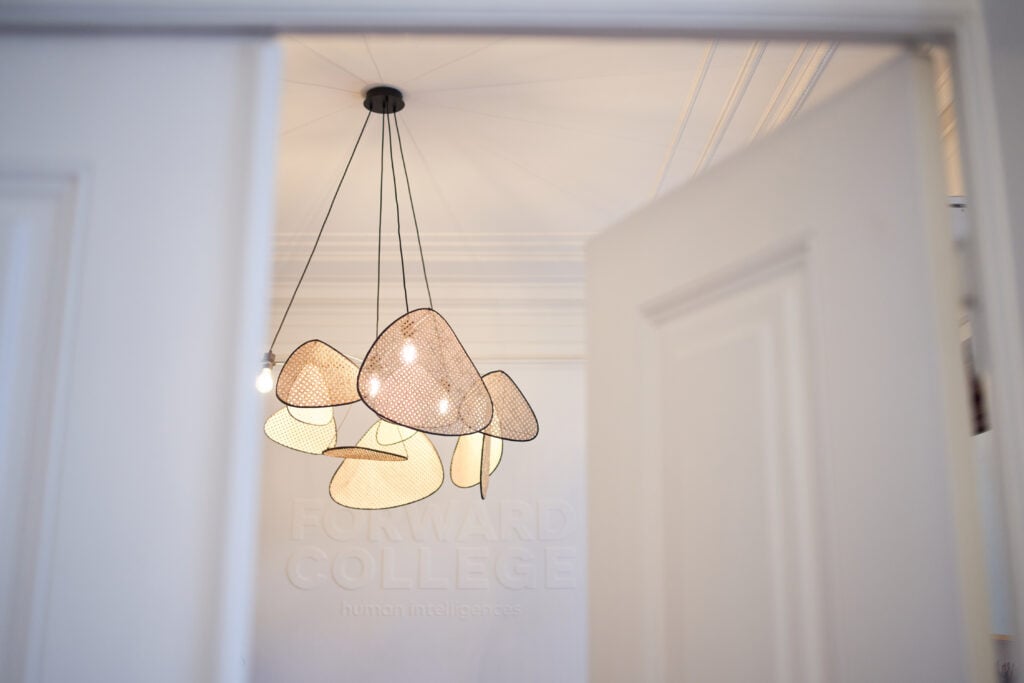 Learning at Forward
Drawing inspiration from the « Oxbridge » tutorial system, Forward College tuition programme includes…
Learn more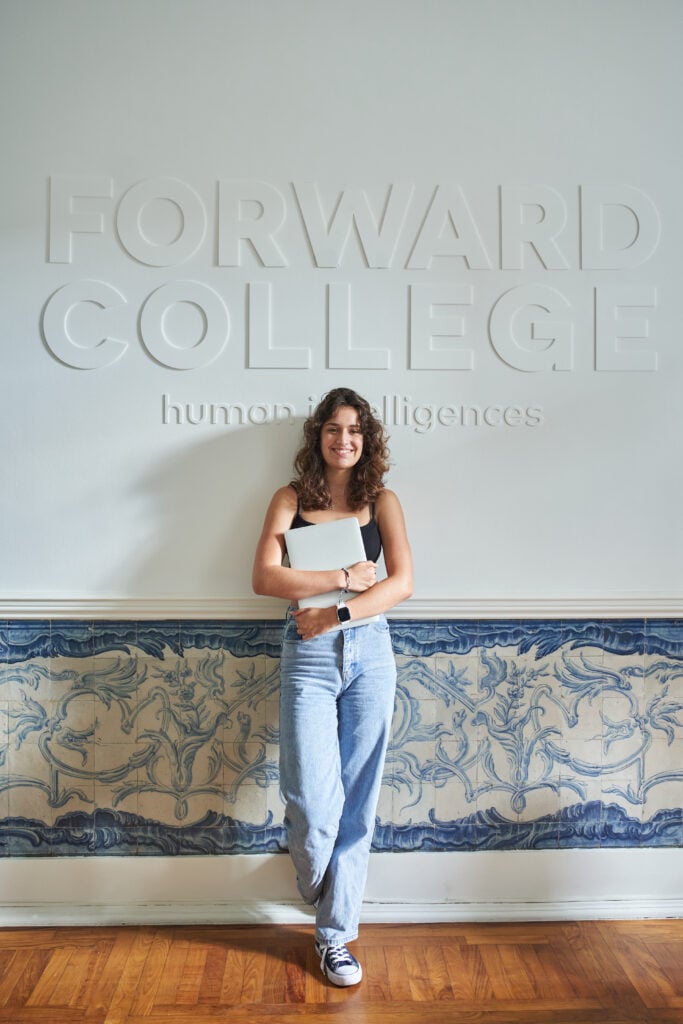 A week at Forward
Whether in Lisbon, Paris, or Berlin, your week will be a busy one, as you will be studying for your University of London Bachelor's and for your Leadership training together.
Learn more